Camp Copass is a Christian retreat center that is open year-round for conferences, retreats and summer camps! We are equipped to host groups of all sizes with a wide range of facilities to meet your needs. ​
We exist primarily for the purpose of providing an environment conducive to Christian worship, training, discipleship, evangelism, and recreation.
Thank you for your interest in Camp Copass and for visiting our website! Let us know if we can help you plan your event.​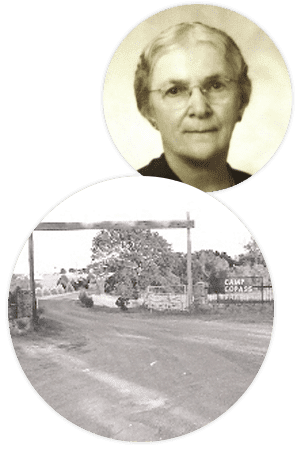 Camp Copass began in 1946 when Lady Crickett Keys Copass started a girl's camp on the peninsula. Churches began having summer youth camps and called it Camp Copass after Lady Crickett.
Today, over 75 years later, we have a 50 unit Retreat Center (hotel) facility, a 32 unit Conference Center (motel) facility, and 13 dorms including 6 with kitchen units. Our dormitory (cabin) capacity is over 650. We also have space for 8 RV hook ups.
In 1997 an outdoor Recreation Pavilion was built. This is a 12,000 square foot covered facility with two basketball courts that can be used for other activities as well. An eighteen hole miniature golf course was added in 2004. In the early 1970's the camp built a dining hall to accommodate their growing needs which could seat three hundred and fifty people. Our new dining hall is an expansion and remodel of that and now has capacity for over six hundred. The dorms of Faith, Peace, Happiness, and Amazing Grace have been remodeled and new dorms have been built. In 2011 the Tally Retreat Center was completed, the roads were paved and Angel Conference Center was remodeled. In 2013, a new Sand Volleyball Court and the ever popular GaGa Pits were built!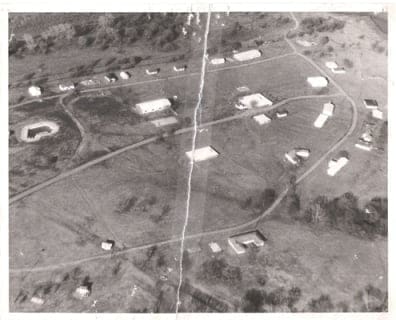 For a couple of years the camp was known as North Texas Baptist Conference Center. The name was confusing and did not catch on so in 2005 it changed back to Camp Copass. We serve four Southern Baptist Associations: Cooke, Denton, Harvest, and Palo-Pinto. The Board of Directors is elected by each Association.
Weekend and week long retreats and conferences are held year-round by many denominations and various secular groups. In the summer there are ten weeks of camp, some of which bring over nine hundred people that are ready to hear the Good News about Jesus!
God has truly blessed Camp Copass and it is our desire to bless each person that we have the opportunity to serve.
Statement of Faith
We believe that the Bible is the holy and inspired Word of God and that it is of supreme authority in all matters of faith and conduct. We believe the teachings of the Bible are relevant to people today and serve as the authoritative guide for life and ministry.
We believe that salvation is a gift of God through faith in His only Son, Jesus Christ.
We believe that marriage is between one man and one woman (Gen.1:27, Matt. 19:4-5). We value every person and desire to love people as Christ loves us and to serve others in Jesus' name.
Statement of Purpose
Camp Copass exists primarily for the purpose of providing an environment conducive to Christian worship, training, discipleship, evangelism, and recreation.
Camp Copass encourages the use of its facilities and properties by all Christian groups, denominational agencies, and collegiate organizations whose purposes and objectives are compatible with the statements of beliefs and purposes of Camp Copass.
Camp Copass allows non-profit groups, schools, and service organizations who agree to observe the rules and policies of Camp Copass to use its facilities.
In keeping with the purpose of Camp Copass, the encampment administrator has the authority to schedule or refuse the use of Camp Copass' facilities.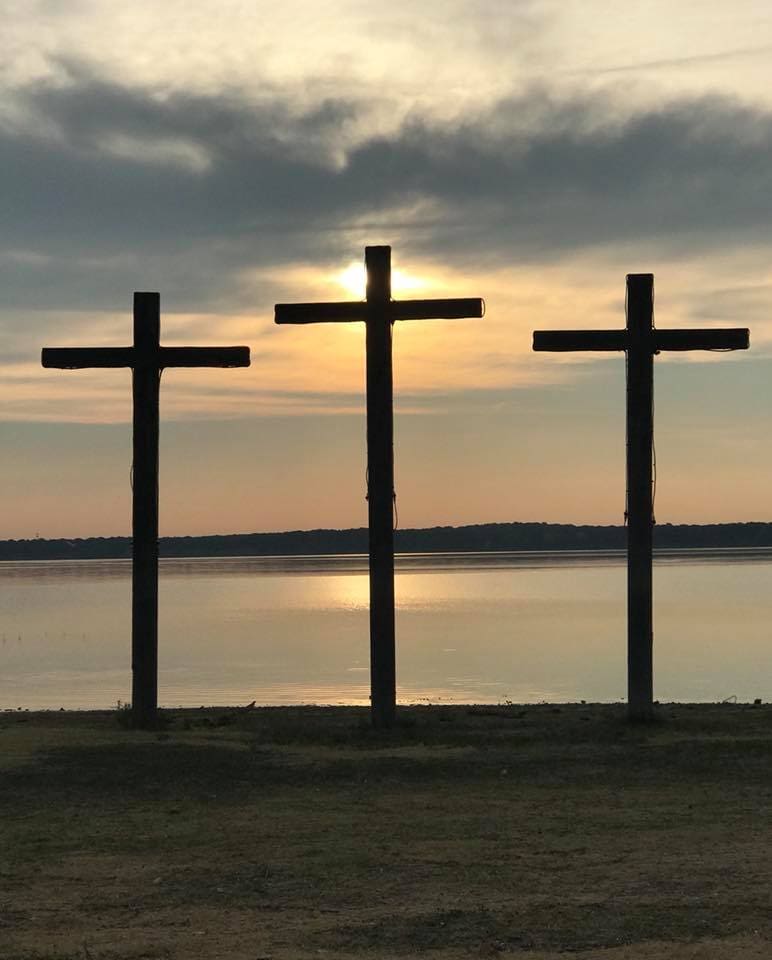 The Board of Directors for Camp Copass is composed of members elected from each of the four Baptist Associations that support Camp Copass. The associations are: Denton Baptist Association, Palo Pinto Baptist Association, Cooke Baptist Association, and Harvest Baptist Association. The Board of Directors meet quarterly and is responsible for policy making, personnel decisions, and approving the yearly budget.
The current Board Members are:
Ronnie Conyers, President
Brad Springer, Secretary/Treasurer of the Board
Lanita Angel-Morris, Chairman of the Finance Committee
Sonny Snow, Chairman of the Property Committee
Lela Goen, Chairman of the Promotion/Program Committee
Morgan Malone, Executive Director of Denton Baptist Association
Ferel Gage, Executive Director of Palo Pinto Baptist Association
John Wolfe – Denton Association
Brian Holt – Denton Association
Therol DuBois  – Harvest Association
Becky Winn – Harvest Association
Gary Demmitt – Harvest Association
Chris Weaver – Palo Pinto Association
Hollis Parsons – Cooke Association